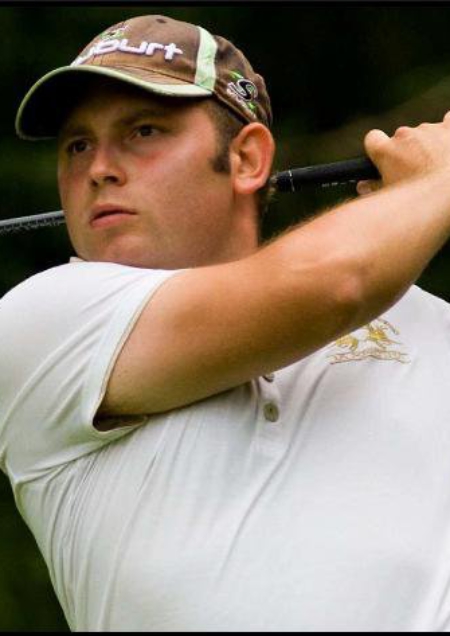 Ing. Roman Kianička
Fully Qualified Golf Professional, PGA member
Individual and group training, preparation for HCP 54
Junior Training
Performance player training
Golf Motto: Short game is the foundation
Age: 30
Residence: Žilina
Has been dedicated to golf since August 2008
Education and Membership
Member of ŽRGK since 2008
Member of PGA Czech Republic since 2012
Golf School FIVE STAR GOLF ACADEMY PGA C since 2012 – 2014 – successfully completed studies in October 2014 as a fully qualified golf professional.
University of Žilina, Faculty of Informatics Management 2006 – 2011
Pan European High School, Faculty of Business Economics 2011 – 2014 – successfully completed study in the department of Economics and International Business Management
TRAINING REFERENCES
Veronika Hederová (18 years)
● 1st place UsKids Golf European Championship 2014, Gullane, Scotland
● 2nd place UsKids Golf European Championship 2015
● ŽRGK Stroke Play champion
● Winner of numerous golf tournaments
Viktória Krnáčová (14 years)
● SR under 12 Stroke Play champion
● ŽRGK Stroke Play champion
● ŽRGK Match Play champion
● Winner of numerous TON tournaments
● Member of SR golf team
Juraj Frolka (14 years)
● Under 12 SR joint champion in Stroke Play
● Winner of numerous TON tournaments
● Member of SR golf team
Martin Suchánek
● Became a PGA member 3 years after receiving his green card
Since becoming a professional he has taught over 200 people how to play golf, all of whom have received their green card and continue to play golf.
Worked with world renowned golf experts such as Tom Sheredy, trainer of Jessica Kordy (LPGA) and Peter Uhlein.
Continues his education by attending PGA seminars, self-teaching and consulting with other experts. While training he uses modern technology such as video analysis using high speed cameras, the Flightscope radar system and many others.
Focuses on building up and personalising golf basics which students can use to improve their own training regimes.
Head trainer of ŽRGK youth training centre 2013-present
Co-owner and head trainer of VSKGA childrens golf academy thanks to which many children have begun playing golf.
Organises training camps for golfers and youths – Lignamo (Italy), Sarasota (Florida USA)
Assistant to professional trainers in ŽRGK youth training centre 2009-2012
Youth summer camps 2012-present
Assistant to professional trainers in youth summer camps 2009-2011
Trained primary school children in Žilina in PŽGK indoor training areas 2010-2011
GOLFING AND REFEREEING REFERENCES
HCP while becoming a PRO – 5,6
Best Score: Austerlitz, Slavkov u Brna, 73(+1)
Hole in One – 2012, Rajec, hole no. 3, 128m
ŽRGK Stroke Play champion 2010
Winner of the 2009 Sunday Volvo Tour year long series
Winner of the 2011 Žilina University academic championship
Winner of over 30 amateur tournaments 2008-2011
Represented ŽRGK at the Slovakian group championship 2009-2011
Joint ŽRGK Stroke Play champion 2009 and 2011
Participant in the SKGA Tour 2009-2011
Participant in the Czech PGA Tour 2012-present
3rd class golf referee since 2010
2nd class golf referee sincd 2016 (higher qualification)
Referee at the 2015 European Amateur Championships, Penati, Slovensko
Refereed at SKGA Tour, SKGA Junio Tour, TON and others
Head Referee of the ABSOLUTE GOLF series of tournaments, 2011, 2012, 2013 and NAY ELEKTRODOM GOLF TOUR 2011, 2012, 2013